Nora Fatehi. Photo design: Antara Raisa
">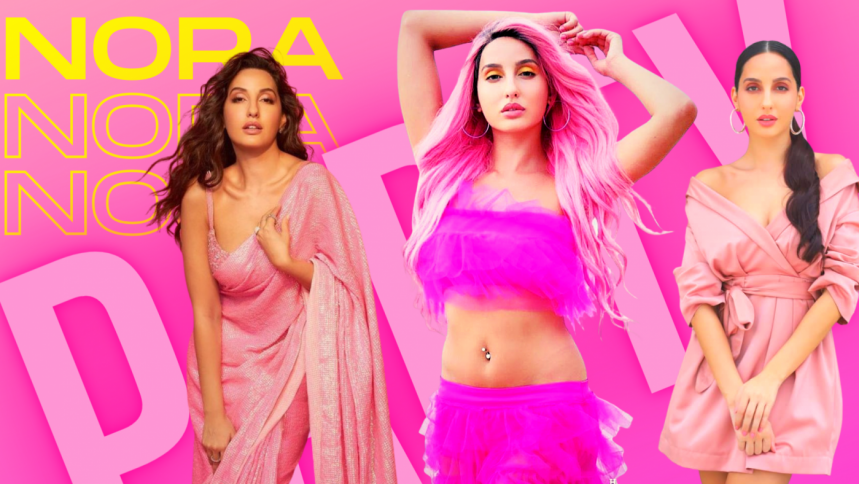 Nora Fatehi. Photo design: Antara Raisa
From "Saki Saki" to "Dilbar", the Moroccan beauty Nora Fatehi, ruled Bollywood with her scintillating dance moves and her enchanting performances. 
The "queen of belly dancing" became an international sensation with her twirls and whirls. However, her transformation to become a dancer wasn't an easy one; she had to pass significant obstacles to become one of the best dancers in Bollywood. 
Growing up, Nora was mocked and bullied for her dance moves. Her classmates would burst into laughter and mockery, after seeing her performance. This would break her heart, as the young girl would cry to her mother, to take her to dance lessons. However, her conservative Moroccan family wouldn't give her permission. 
The little girl was adamant that she would learn to dance, and thus, she started watching Youtube dance tutorials. In the end, persistence and perseverance win, and Nora Fatehi stormed into Bollywood as the reigning queen of 'item songs' in movies. 
Recently, the Bollywood diva has made headlines for her performance in the FIFA World cup music video. The actress is seen singing and dancing in Hindi and English in the "Light the Sky" music video with renowned musicians like Balqees, Rahma Riad, Manal & RedOne. 
Screengrab of Nora Fatehi from FIFA World cup music video 'Light the Sky'.
">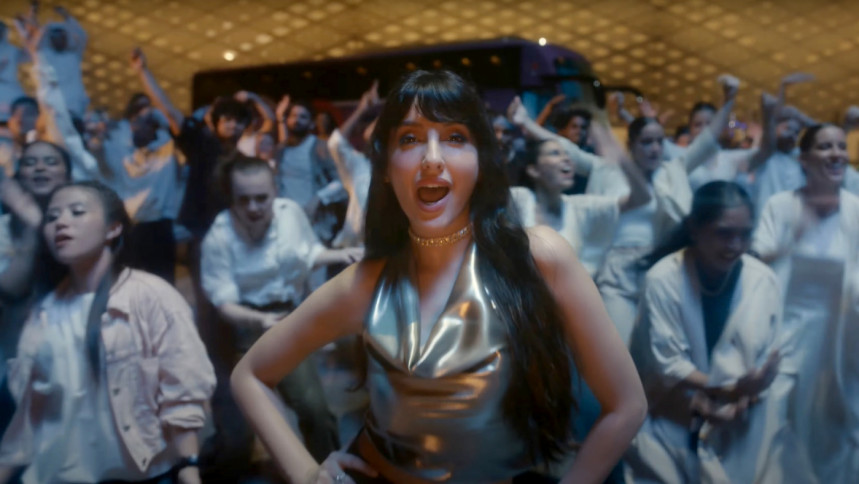 Screengrab of Nora Fatehi from FIFA World cup music video 'Light the Sky'.
Earlier, popular singers like Jennifer Lopez, Shakira, and Pitbull performed on the FIFA world cup stage. Nora is the first actress to represent South East Asia, India in particular, at the prestigious event in Qatar.
Nora Fatehi was born and brought up in Canada. The young actress idolised Shah Rukh Khan and Salman Khan – and watched Arabic dubs of Bollywood films. She won many trophies at dance competitions in her college. 
When she had finished college, she received a phone call from a renowned dance institution to join their classes in the USA. However, her parents didn't grant her permission to go to school.
Nora's father died after some time, and the entire responsibility of her family fell on the shoulder of the tender 18-year-old girl. The "Kusu Kusu" dancer started to work and send her dancing videos simultaneously across modeling agencies in India. 
After a year and a half, Nora got a call from an agency in Mumbai. Nora immediately packed her bags and sat on the plane to come to Mumbai in 2012.
For the next two years, Nora worked in the Mumbai industry in a sporadic capacity. However, it took her five years to prove herself to her critics. 
The artiste was not proficient in Hindi at the beginning of her career, but now she has mastered the language very well. Apart from the Hindi film industry, she is also very popular in the South.
The artiste, besides starring in music videos, has also become popular through her presence in reality shows "Bigg Boss", "Jhalak Dikhla Ja", "Comedy Night" and "MTV Troll Police".
Nora's popularity has surpassed many B-town actresses. Some of her item songs include- "Baahubali: The Beginning", "Kick 2", "Sher", among others. The "Dilbar" actress doesn't want to stereotype herself in item songs only. She wants to prove her acting prowess through some quality movies. 
Nora is the first and only Moroccan star to have more than 2.2 million subscribers on her YouTube channel, where she creates comic skits only. 
#Bollywood
#Dilbar #Light #Sky #Nora #Fatehis #rise #conservative #Moroccan #family