Girl With Mahira Khan's Voice Stuns Public
Mahira Khan is a gorgeous Pakistani superstar who has always gained huge love and praise from her fans and public. People love Mahira Khan and they try to imitate her as well. In past, we had seen many actresses copying Mahira Khan. People compare Durresfishan and Hira Mani. Recently, a video is going viral in […]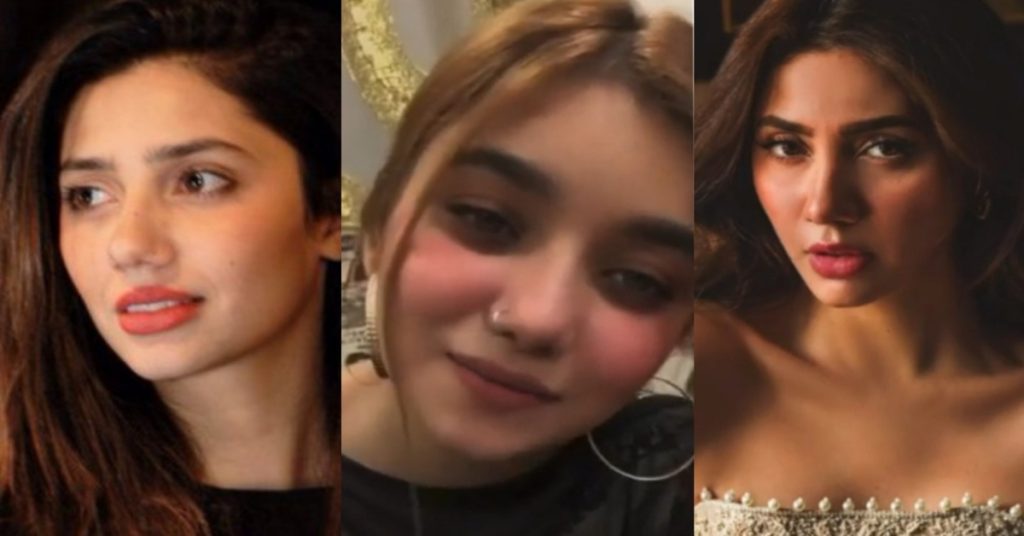 Mahira Khan is a gorgeous Pakistani superstar who has always gained huge love and praise from her fans and public. People love Mahira Khan and they try to imitate her as well. In past, we had seen many actresses copying Mahira Khan. People compare Durresfishan and Hira Mani.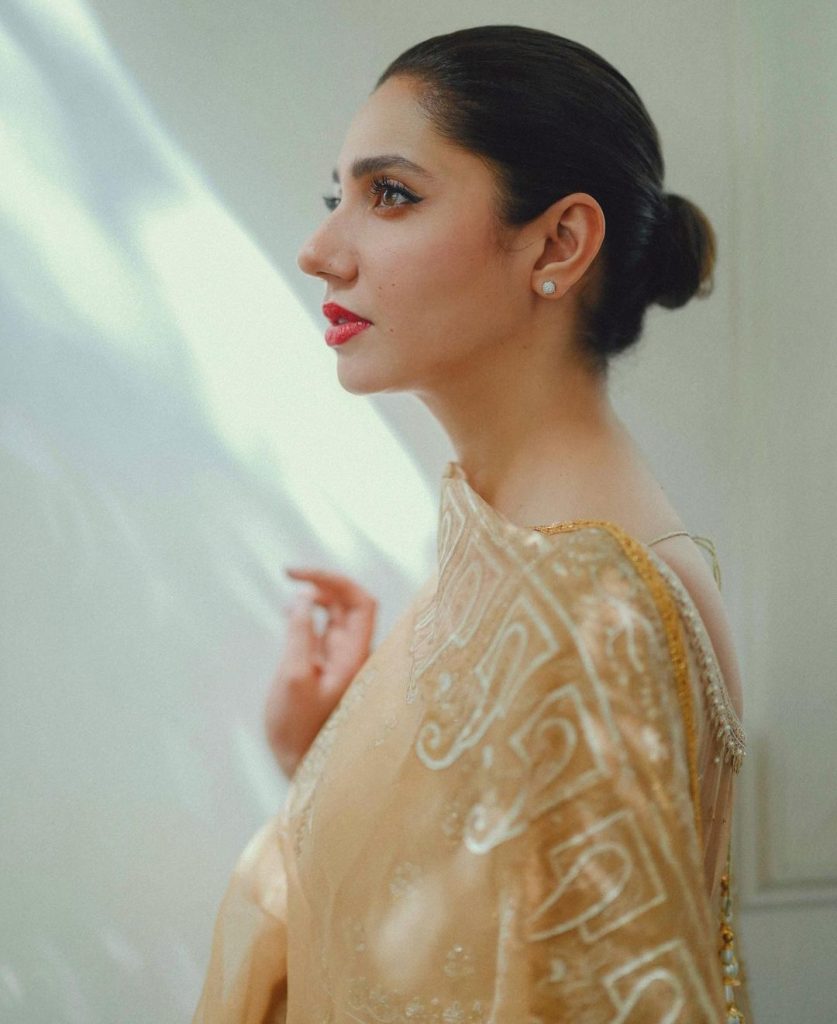 Recently, a video is going viral in which a girl is speaking exactly like Mahira. The video of a pretty young girl is going viral on Instagram in which she is doing mimicry of ace actress and superstar Mahira Khan, the young girl said, "my family thinks that I speak like Mahira Khan an I also think that I speak like her". The girl talked in the video in Mahira Khan's style and she also imitated her interviews.

Well , her style and her voice was quite similar to Mahira Khan and all the Instagram users were convinced on the fact that she is literally acing Mahira Khan's style. Almost everyone praised her on doing Mahira Khan's mimicry. A few said that the voice is similar but style isn't similar. One fan said that style is similar but voice isn't similar. Have a look at comments.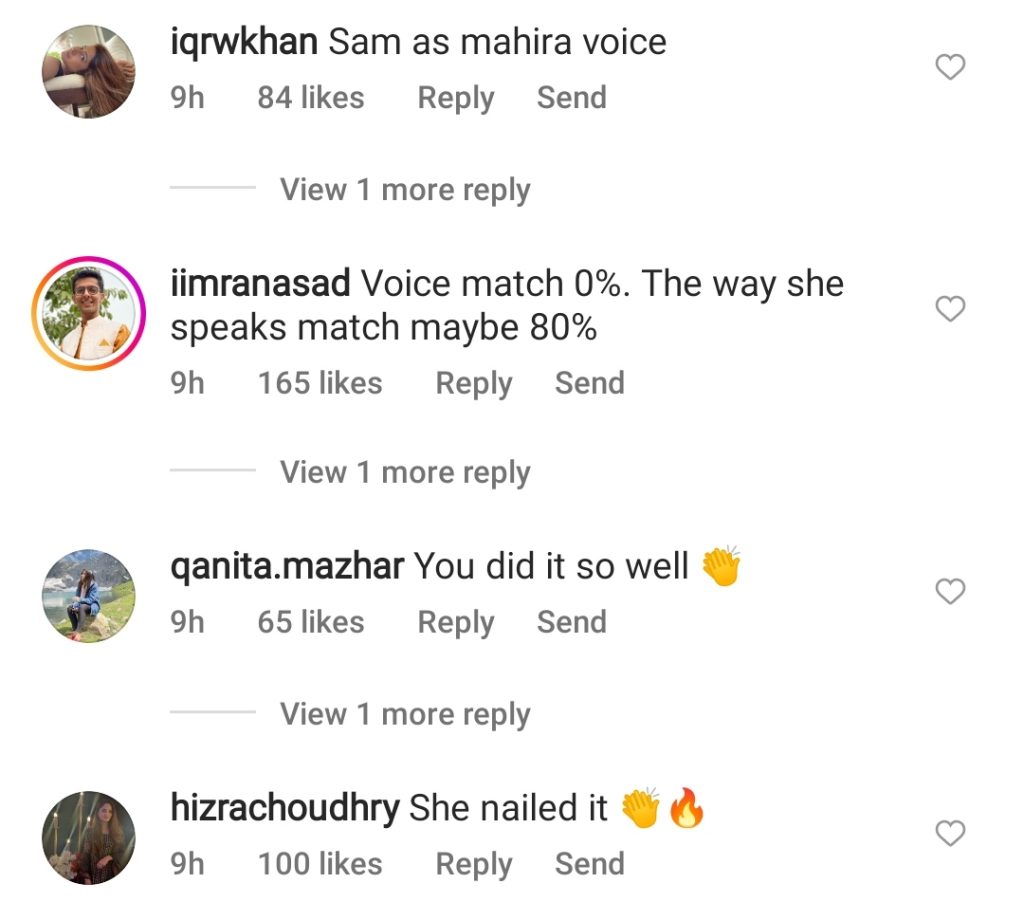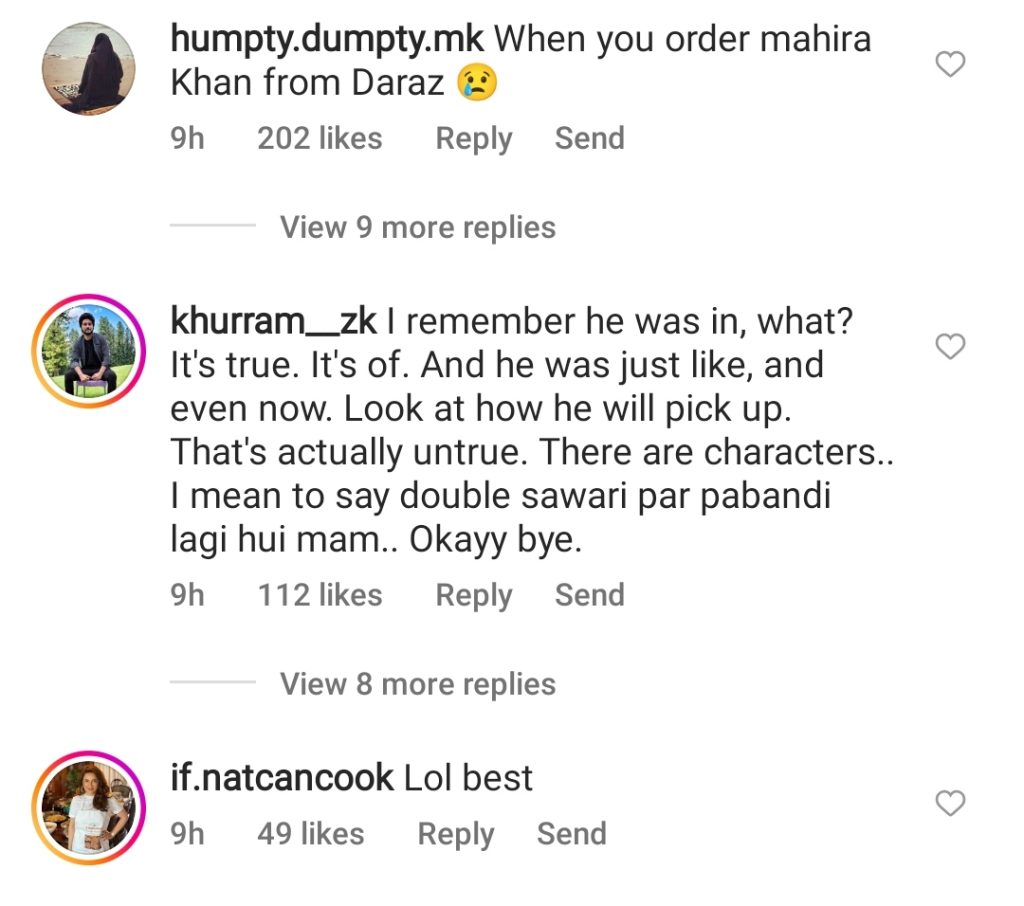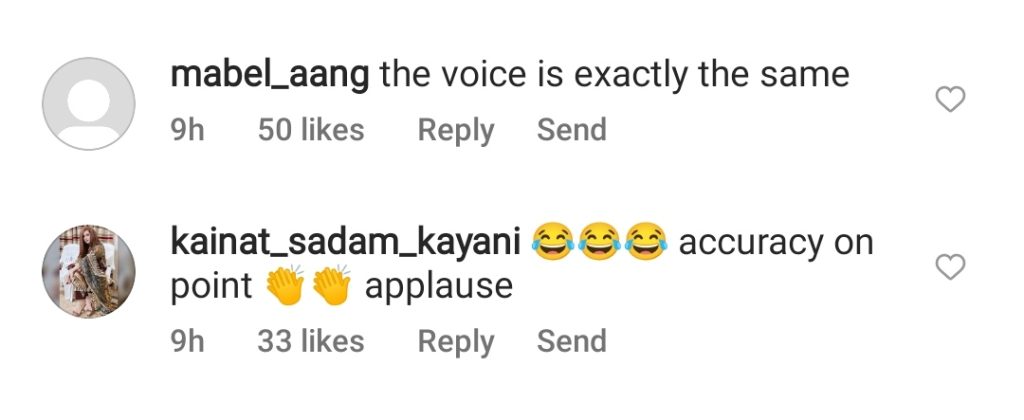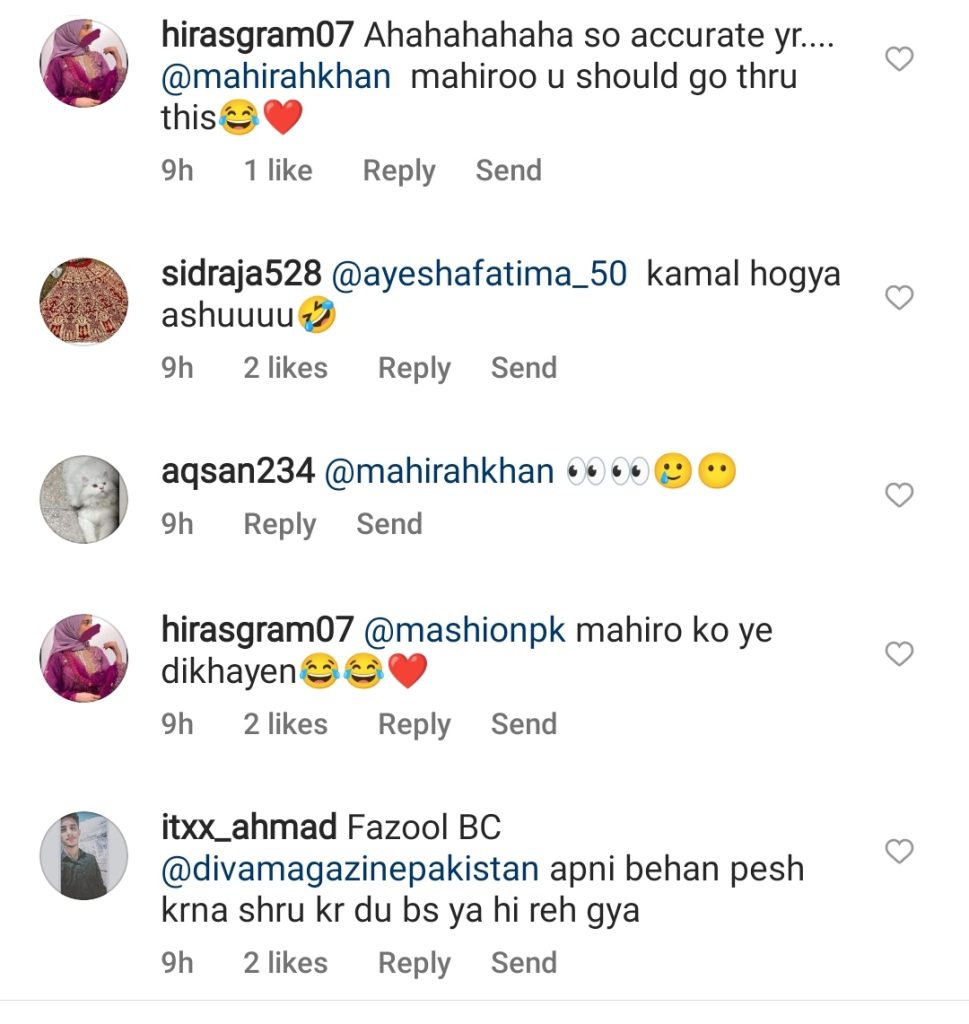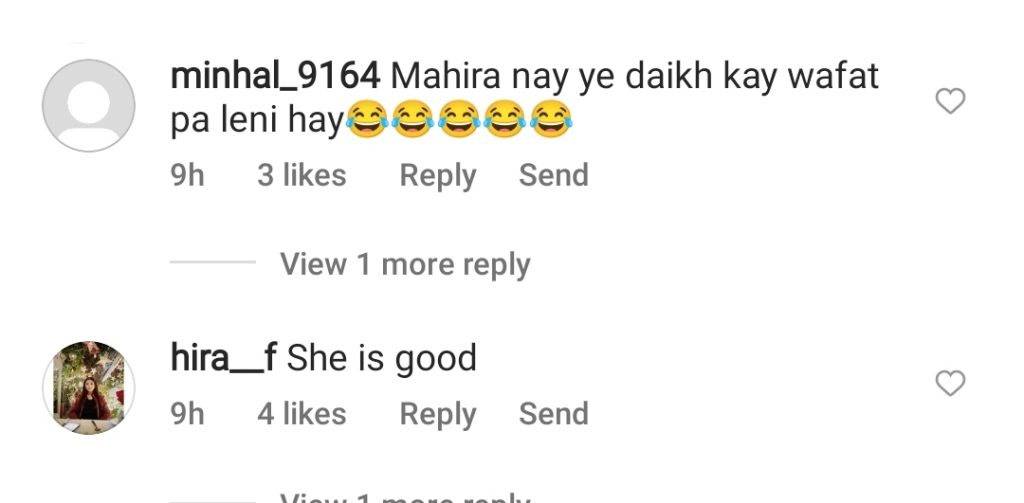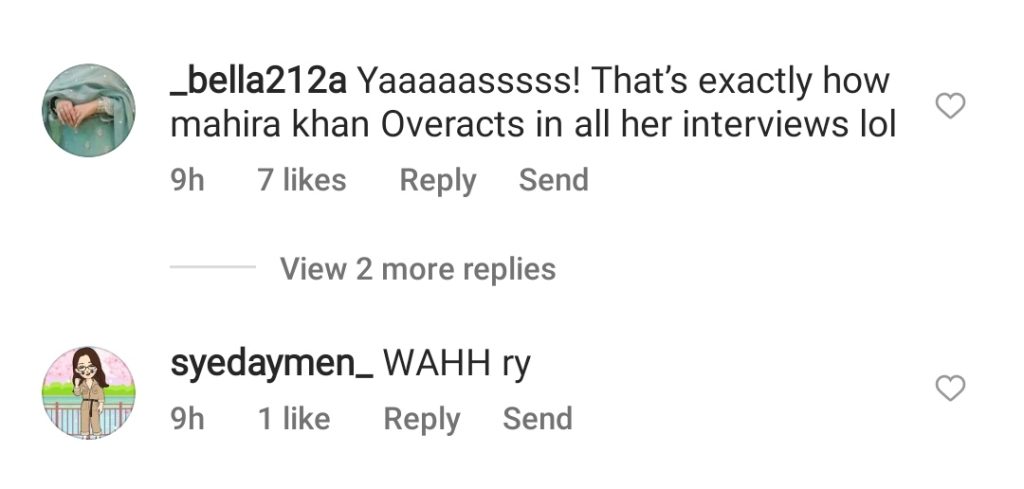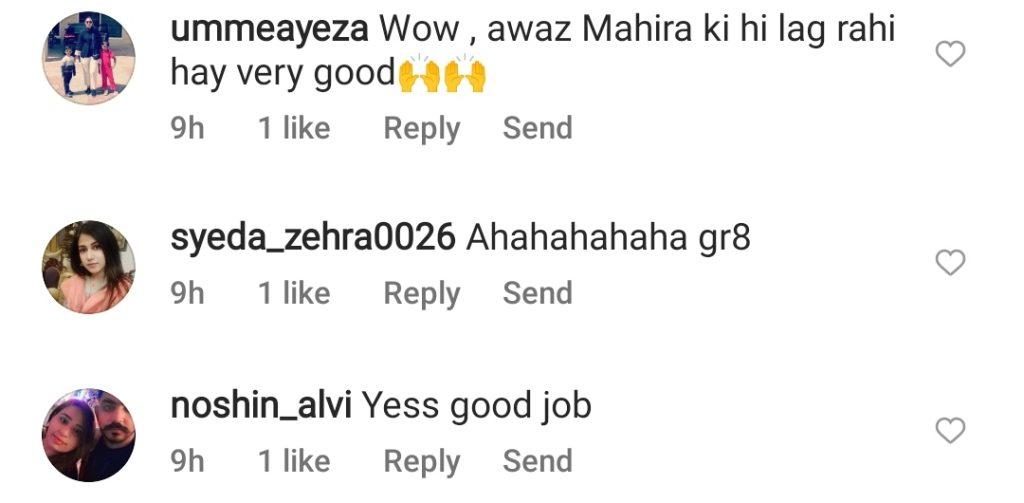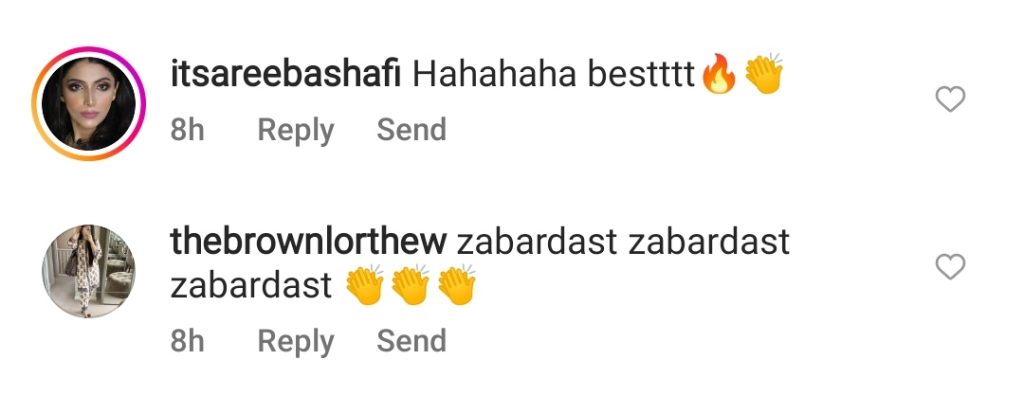 What do you guys think about her voice and style?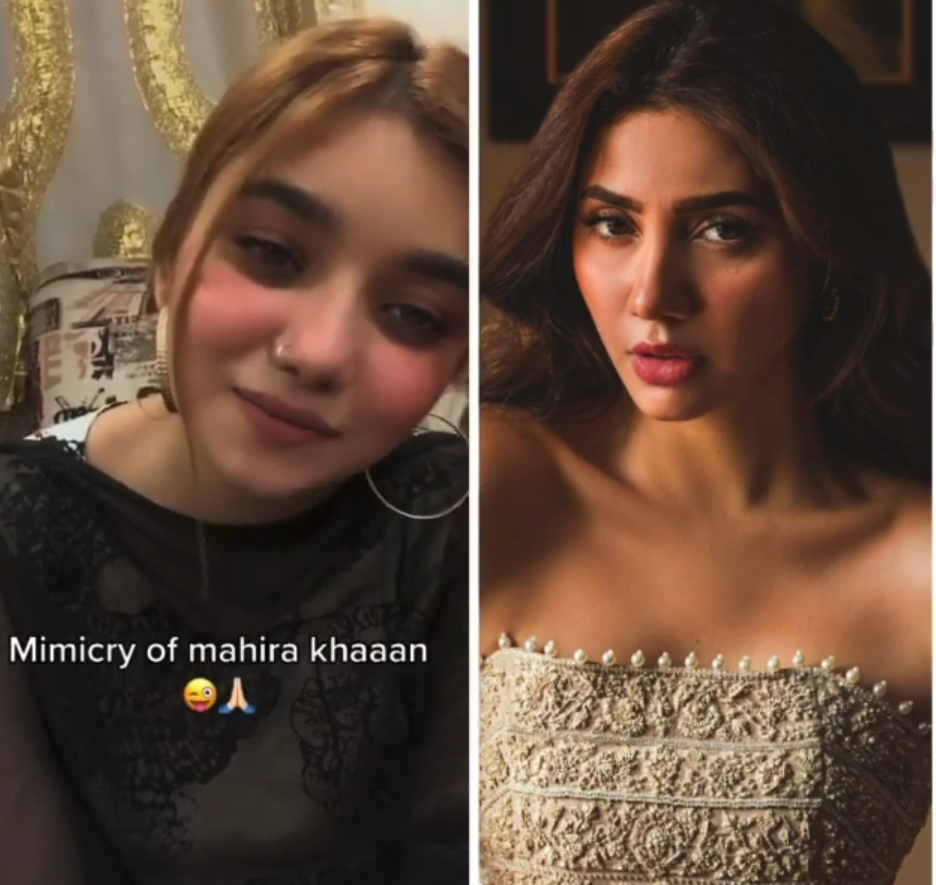 What's Your Reaction?